Is Online Sports Betting Legal in Chicago?
Gambling has been part of the social scene in Chicago for nearly 200 years. But legal sports betting arrived only as recently as 2019, which is when a sports betting bill was signed into law by state governor JB Pritzker.
Chicago sports betting at retail sportsbooks began in March 2020, and Chicago online sportsbooks rolled into action three months later.
One of the most significant developments since then was the relaxation of the requirement for in-person registration for online sportsbooks in March 2022. The advent of online registration has made it significantly easier to open an account, and the handle of sportsbooks across Illinois has risen since.
The Best Online Chicago Sportsbooks
Many of Chicago's 2.7 million residents are sports fans - and the good news for them is that online sports betting in Chicago is provided by some of the leading operators available in the industry today.
Online betting enthusiasts in the Windy City can choose between leading Chicago sportsbooks offered by the following operators:
BetMGM Chicago
BetMGM joined the list of operators offering online Chicago sports betting services as recently as March 2022. The change in sports betting law that removed the in-person registration requirement also opened the door to online-only licenses.
This is one of the finest online sportsbooks available in the States with legalized sports betting. It offers a host of sports markets and bonuses, and a high level of personalization in the wagering experience.
BetMGM is one of the operators offering bonus bets as a welcome offer - use a BetMGM bonus code Illinois to activate this promo if you have one.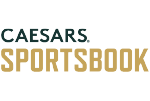 Caesars Chicago
Caesars brings an assertive marketing approach, backed up by a top-quality sports betting experience, to the task of competing for customers with rival Chicago sportsbooks.
This is an operator known for the frequency and creativity of its bonuses, many of which focus on games involving popular local teams such as the Chicago Bears and the Chicago Bulls.
It is also renowned for going the extra mile with its welcome offer bonus bets, which makes the Caesars sportsbook Illinois promo well worth checking out.
DraftKings Chicago
The DraftKings sportsbook is always one of the most popular online destinations in states with legal sports betting. It appears at or near the top of the table for revenue and handle - which is the case here. As well as its online prominence, the DraftKings at Casino Queen sportsbook is one of the leading retail sportsbooks in the state.
Visitors to the DraftKings sportsbook enjoy the broad selection of sports and leagues on offer, and the DraftKings sportsbook is particularly friendly for mobile customers.
You are unlikely to need a DraftKings promo code Illinois to access the welcome offer here, which comes in the form of bonus bets.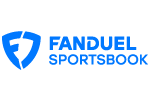 FanDuel Chicago
FanDuel tends to be top of the charts for sports betting revenue in the states where it holds a license. This is the brand that sets the gold standard for operators who want to take sports bets - and its many customers know it.
Chicago sports fans appreciate the broad selection of sports events and markets with a local tinge. FanDuel is an official sports betting partner of the Chicago Bulls, the Chicago White Sox and the Blackhawks of the NHL. It also offers a retail sportsbook at the Par-A-Dice Casino and Fairmount Park.
FanDuel is one of many operators offering bonus bets as a welcome bonus to new customers. You probably will not need a FanDuel promo code Illinois to access that offer - but if you are supplied with one, make sure you use it.
PointsBet Chicago
PointsBet offers Chicago sports betting through its partnership with Hawthorne race course, located just a few miles from downtown Chicago. This is an outstanding online sportsbook with a host of great features including ultra-competitive odds and the chance to try a different style of wagering called PointsBetting.
There are also a host of great features on the website and a slew of excellent bonuses. If you find a PointsBet promo code Illinois, make sure you use it to take advantage of the second-chance bets offered to new customers.
As well as the chance to wager online, you can also place bets at the retail sportsbook operated by PointsBet at Hawthorne race course.
BetRivers Chicago
BetRivers is owned by Rush Street Interactive, which has its headquarters in downtown Chicago. So it was appropriate that the first legal sports wager was placed in the state at Rivers Casino in March 2020 - and that BetRivers launched the first legal online sportsbook here three months later.
You can expect to find plenty of Chicago sports betting markets at BetRivers, which is an exclusive sports betting partner of the Chicago Bears. There is also a great rewards program that can be used by all Rush Street Interactive gambling customers.
The welcome bonus here gives you the chance to pick up free bets, so make sure you use any BetRivers promo code Illinois you find to activate this offer.
Barstool Chicago
The Barstool sportsbook went live with a retail sportsbook at the Hollywood Casino Joliet and the Hollywood Casino Aurora in August 2020 and followed up with an online version of the Barstool sportsbook in March the following year. It also operates a retail sportsbook at the Argosy Casino Alton, which, like the other two locations. is owned by Penn National Gaming.
You get a different flavor to wagering at the Barstool sportsbook Illinois, which reflects the outgoing personality of the content brand that spawned it. But there are plenty of good features here across the range of sports bets and bonuses available.
Chicago Sports Betting Locations
The ability to use online registration to sign up with a sportsbook, rather than the requirement for in-person registration, may be the most important change in recent Chicago sports betting history.
Numbers for online betting in the state have grown since that switch in March 2020 - but there are still several sites you can visit to enjoy wagering with a Chicago retail sportsbook.
DraftKings Sportsbook at Wrigley Field
The highly anticipated DraftKings Sportsbook opened its doors at the iconic Wrigley Field on June 27th, adding an electrifying dimension to the city's sports betting scene. Nestled within the hallowed grounds of this historic baseball stadium, the DraftKings Sportsbook promises an immersive and thrilling experience for fans. The establishment plans to eventually add retail sports betting with approval from the Illinois Gaming Board.
With its state-of-the-art facilities, cutting-edge technology and a wide range of sports betting options, it's poised to become the ultimate destination for both avid bettors and casual sports fans alike. From a 2,000-square-foot video wall to a restaurant and bar, this venue is sure to be a sports bettor's heaven.
Whether you're a die-hard Cubs supporter or simply seeking an unparalleled sports betting experience, the DraftKings Sportsbook right outside Wrigley Field is set to deliver unforgettable moments and capture the true essence of Chicago's sports culture.
Rivers Casino
Rivers Casino is the closest casino to the center of Chicago and is located near O'Hare Airport. It has an online partnership with BetRivers and was the site of the first legal sports bet in Chicago history in March 2020.
For the record, the former Chicago Blackhawks star Eddie Olcyzk placed it, a $100 bet on the Chicago White Sox to win the American League pennant that year. The Sox did not even make the playoffs.
As well as hosting a retail sportsbook operated by BetRivers, the Rivers Casino is home to a generous number of table games and more than 1,000 slot machines.
Hawthorne Race Course
Horse racing has long been a popular sport in Chicago - and Hawthorne, based in the western suburbs of the Windy City, is the oldest continually run family-owned racetrack in North America.
It is in the process of being converted into a racino, offering both horse racing and casino gaming. The new incarnation of this famous venue is due to open in 2023 and it will offer slots, table games and sports betting facilities, as well as horse racing action.
The temporary retail sportsbook already in operation here is run by PointsBet. Since 2020, it has been offering the chance to place bets on the Chicago Cubs, the Chicago Bears and the Chicago Fire, as well as racing at other venues and sports around the world.
Grand Victoria Casino
The Grand Victoria is located in Elgin, on the western outskirts of the Windy City. This is a comfortable environment for Chicago sports fans who travel out looking to place bets on the big game.
You are welcomed by big, comfortable chairs and can watch your favorite action on large, flat-screen TVs. The retail betting here is provided by the Caesars sportsbook.
The casino is also happy to offer online sports betting here - you can place your first bet on the Caesars sportsbook and take advantage of the bonus bets that constitutes the welcome bonus there.
Hollywood Casino Aurora
Aurora, less than an hour's drive to the west of central Chicago, is home to sports betting terminals and other facilities driven by the Barstool sportsbook.
The location at 1 W New York St, features 10 sports betting kiosks, HD televisions and even a Jumbotron on which you can watch your favorite team in action. If you want to bet on sports here, you can do it with the Barstool sportsbook, which is also the casino's online partner.
Hollywood Casino Joliet
Not far to the southeast of the Aurora location is its sister casino in Joliet. This is another location owned by Penn National Gaming where you can bet on sports through the Barstool sportsbook.
There are more than 40 HD televisions here, so you should never miss the game you want to wager on. The casino's online betting partner is, naturally, Barstool.
Chicago Sports Betting Apps
Many sports fans enjoy the ease and convenience of mobile sports betting - and there are a host of outstanding Illinois sports betting apps available to make this possible for you. The online sportsbooks listed above deliver some of the best sports betting apps available in states where online sports betting is legal.
You should be able to download your favorite online sports betting app, whether you own an iPhone or an Android device. The relaxation of the sports betting law in Chicago in March 2022 to allow online registration for an account, rather than requiring bettors to go through in-person registration, has made it easier than ever to enjoy playing through a sports betting app.
All the features, bonuses and markets available at sports betting websites should appear on your sports betting app too. The only exception in Chicago is that you can bet on in-state college teams only pre-game and in person.
Chicago Sports Betting Promos
One of the most enjoyable aspects of online betting is that you should be offered an attractive welcome bonus when you open a sports betting account. Many of the best Illinois betting promos can be activated during the process of registering as a customer.
Among leading sportsbooks, the most popular type of welcome offer involves bonus bets. The way bonus bets work is simple; if your first wager wins you collect your winnings, but if it loses you get your stake back in the form of bonus bets.
Other operators, such as the Barstool sportsbook, offer you the opportunity to raise your account balance by boosting your first deposit with a deposit match.
How Do You Gamble on Sports in Chicago?
If you decide you want to try out Chicago sports betting, the process you need to follow is made as quick and simple as possible by leading online and retail sportsbooks.
Your first step is to shop around and pick a sportsbook that suits you and your style of sports betting. Check out the features available, read some online reviews from other players and make sure the welcome bonus is right for you.
You will need to provide several pieces of information, such as your name, address, email, phone number, and date of birth. You must be aged 21 or over to place sports bets in Chicago. Once your account is verified and you have deposited some money in it, you are ready to start sports betting.
Chicago Sports Betting History
The path to legalized sports betting in Chicago was cleared in 2018 when the US Supreme Court overturned the Professional and Amateur Sports Protection Act. This step empowered states to operate a legal and licensed sports betting market if they so wished.
Within a year, a sports betting bill had been passed in Illinois as part of a larger capital bill. The first legal sports bet was placed in March 2020 at Rivers Casino, and online sportsbooks began to go live three months later. There are now seven online sportsbooks available in Chicago, as well as nine retail sportsbooks across the state.
In-person registration for online sports betting accounts was required by law until March 2022. The relaxation of that requirement has had a positive effect on takings; the total handle in Illinois topped $831 million in September 2022, up nearly 40% on the same month a year earlier.
Although online sports betting is now virtually fully accepted, certain minor restrictions remain. For instance, you can place bets on in-state college teams only in person.
Chicago Sports Betting FAQs
Yes, there are. You can enjoy sports betting in person at licensed retail sportsbooks and remotely via online sportsbooks. Whatever your favorite sport or team is, you should be able to place a bet on bet on them through a Chicago sportsbook.
Yes, Caesars sportsbook is legal in Chicago and the entire state of Illinois. The Caesars sportsbook is available for legal sports betting purposes through its website and online betting app. You can also enjoy the Caesars sportsbook in person at the Grand Victoria Casino.
Yes, you can bet online in Chicago. Online sports betting has been live and legal in Chicago since June 2020. There are now seven respected companies that offer sports betting services through their websites and apps in the state of Illinois.
All the leading sports betting operators that have online licenses to offer bets in Chicago also have mobile sports betting apps available. Given the quality of sportsbooks operating in Chicago, you should expect an exceptional level of service when wagering through your mobile device.
Author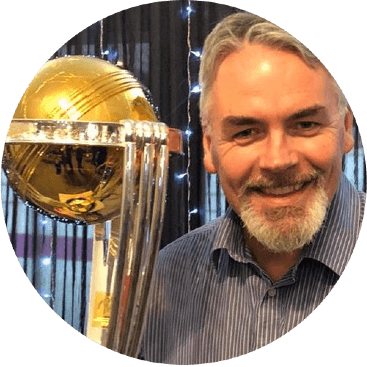 Award-winning contributor covering sports betting and casino gaming around the world for decades, Martin Booth is one of the most trusted voices in online gambling. From legislative updates in Illinois to breaking down the top betting apps in IL, Martin covers a gambit of topics for IllinoisBet.com.