Is Online Gambling Legal in Illinois?
Illinois online casinos are not yet legal as of December 2023. As it currently stands, gambling laws in Illinois allow for online sports betting. For fans of teams like the Bears, Bulls, Cubs,vWhite Sox, and more across the state, Illinois sports betting quickly became a popular pastime across the Land of Lincoln.
BetRivers.net Social Casino
Another form of online gambling Illinois residents can take advantage of are online social casinos. The BetRivers.net Social Casino Illinois is a good place holder until regular Illinois online casinos get legalized.
Social casinos are not real money casinos. However, they provide a similar online gambling experience to other operators.
Latest Illinois Online Gambling News and Updates
Illinois online casinos remain illegal as of December 2023. You'll find 11 retail casinos in Illinois if you've decided to do your gambling in person. And while it may be some time before you can take your chances at a real money online casino, you can still play lottery games online as well as video game slots. Of course, that's in addition to any sports betting you'd care to play.
Illinois Online Casino Laws
Legal online casinos in Illinois do not currently exist. The Illinois Gaming Board regulates gambling operations in Illinois, including the nine commercial casinos, brick-and-mortar sportsbooks and online betting websites. There is hope that online casinos will soon be legal thanks to the 2019 Illinois Gambling Act – SB 690. The Illinois Gaming Board is considering regulations that would likely apply to Illinois online casinos in addition to adding up to six additional casinos throughout the state, including one in Chicago.
Are Sweepstakes Casinos Legal in Illinois?
Sweepstakes casino sites may feel the same as an online casino site, but there are key characteristics that make it different and legal in Illinois. Sweepstakes must be free to play (though buying options exist to improve chances), the final prizes must be handed out as advertised and the prizes must be awarded in the exact timeframe as was listed before the sweepstakes began. With Illinois sweepstakes casinos, users can obtain or purchase a different type of currency specific to the casino that can be used in those games. There are workarounds, but casinos can participate in legal online sweepstakes if they are careful about following all the rules.
What Illinois Online Casinos Are Likely?
In theory, the most likely online casino in Illinois would be those that also have sports betting, including DraftKings, FanDuel or BetMGM. These brands are already well established online sportsbooks within Illinois, and online casino gambling would be the next logical step for each of them in Illinois. The BetRivers online casino is under consideration, as it has the most popular commercial casino in Illinois. Given that these are established brands with existing online gambling sites, these are most likely to enter online casino gambling in Illinois should it become legal.
Potential Illinois Online Casinos
Although Illinois online casinos are not available yet, here are some operators that we expect to be available in Illinois when online gambling becomes legal.
DraftKings Online Casino
Starting in Daily Fantasy Sports and moving into online betting, the operator boasts 60 different table games and more than 400 slots. It has rotating challenges, games of the week, leaderboards and first-time deposit matches. Although the DraftKings Illinois Sportsbook is available, the casino will not be until the laws change.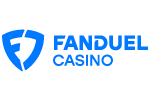 FanDuel Online Casino
FanDuel's online casino redirects to BetFairCasino.com, a full-scale casino that also includes jackpots, promotions, rewards and live dealers. Though only operating in New Jersey, the FanDuel Illinois Sportsbook is live now. If all goes as planned, their casino will one day be accessible by Illinois players.
BetRivers Online Casino
BetRivers Illinois Sportsbook has a full-scale online casino in addition to its sports betting website and mobile application. BetRivers has a legal commercial casino located in DesPlaines, Illinois, too. If online casinos in IL become a reality, you can expect this operator to be one of the first available sites.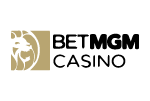 BetMGM Online Casino
BetMGM features a full-scale casino that is operational in multiple states, including New Jersey, Pennsylvania and Michigan. It features table games, virtual slots, virtual sports and has its own section for poker. BetMGM Illinois Sportsbook is trying to make a way in the state; however, there have been some delays. Given the popularity of the operator, and the fact that it may be included in the Chicago Casino project, this is another likely online casino website in the Prarie State.
Hard Rock Bet Casino Illinois
The Hard Rock Bet in Illinois recently updated to include casino betting in its mobile app. With its revamped app and renewed efforts to launch in more states, we could see the Hard Rock Bet Casino come online in IL soon.
Caesars Palace Online Casino Illinois
Caesars Palace Online Casino is another platform that recently underwent an upgrade, updating their branding and app separate from Caesars Sportsbook Illinois.
Will There Be Illinois Casino Apps?
When online casinos become legal, there will certainly be Illinois casino apps. That's a surer bet than you'll get in any of the Illinois casinos. In states where legal online gambling extends into casino games, apps are commonplace. When Illinois gambling sites expand into the online casinos space, you'll almost certainly be able to download apps to your mobile device and play wherever in the state you are, probably the first day.
What Types of Promo Codes Would Be Available for Illinois Players?
If and when online casinos become legal, Illinois online casino promo codes would almost certainly become available. Promo codes have quickly become not only a feature but commonplace for first-timer users. While not every site requires them, it's likely that promo codes would become a staple of Illinois gambling if online casinos were made legal in the state. Those bonus codes could unlock deposit matches, free bets or some other perk within the casino or top IL sports betting website.
Until these are made legal, you can use Illinois sportsbook promo codes to wager on your favorite leagues.
There are a handful of promotions you can expect to see when online casinos in Illinois eventually launch. It is possible that additional bonuses would come with the legalization of online casino, but we'll look at the ones most likely to be available at launch. Here's how they break down:
Matched Deposit
A matched deposit is offered by online casinos as a way to double your money from jump street, up to a certain amount ($500 is common). So if your first deposit with an online casino was $300, the matched deposit bonus would kick in another $300. You'll often find a playthrough requirement on the bonus credit - you'll have to bet it a set number of times before you'll be allowed to withdraw it as cash.
Free Spins
If your favorite way of playing when it comes to online gambling is the slots, the Free Spins promo is going to sound pretty sweet. Many of the online gambling sites and apps will offer credits for free spins on the slots as a welcome bonus. Again, you may find a playthrough requirement before you'll be able to take home the cash.
Refer-A-Friend Bonus
A refer-a-friend bonus should look familiar if you're already playing on online sportsbook sites. Find a friend, co-worker, or just that guy who has been your fantasy football league for a generation and nobody remembers who invited him to begin with. Get them to sign up for your favorite online casino (usually through a custom link) and you'll get a boost to your bankroll. Be advised, your contact might have to wager a certain amount first.
Banking With Online Gambling in Illinois
When you can finally play in online casinos in Illinois, one major concern is how you'll get your money in and out. Fortunately, a lot of these methods have already been tested throughout the state courtesy of the online sports betting piece of the pie. Credit and debit cards are probably the most readily available method for most folks, but many banks don't do business with the online gambling industry. If your bank is one of those, that would also exclude online bank transfers.
PayPal is a great way to do business, especially if you already have an account with them. You can check the list of the best PayPal betting sites in Illinois before you start playing. You may also prefer the Play+ card, which for all practical purposes is an online debit card.
Online Casino Games To Launch In Illinois
No matter the online casino you visit, there are hundreds of games available. In some instances, online casino games allow players to customize their experience in a way they couldn't at commercial casinos, especially given the wide range of stakes that can be played. Also, the expansion of legal online casino gaming has meant that many of the same options available at commercial casinos are now available online.
Online Slots
Slots offer the most variety and themes of any of the online casino games. They're typically among the most popular game thanks to their easy-to-understand rules, quick gameplay and variety of ways to win. There's also potential for jackpot payouts that most other casino games don't offer. The combinations and themes are endless, and all online casino sites will offer a wide variety to choose from. Make sure you've read and understood the rules of whichever you pick, but most are simple for even the most basic player.
Online Poker
Poker is one of the oldest and most popular online casino games. Gamblers can either play video poker, where their hands go up against the computer, or against other gamblers in a virtual setting (if online poker is legal in the state). There are dozens of different poker variations, though the most popular of the card games are Texas Hold'Em, Omaha, 7-Card Stud, 5-Card Stud and High-Low. Make sure you're aware of the type of poker game you're playing, as the rules change considerably among the different variations. The good news, however, is that the Illinois gambling sites will offer all different types of poker games at a wide range of stakes, so whatever you're looking for will be available in some form.
Online Blackjack
Some online games require more skill than others, and blackjack is near the top of that list. A popular casino game because of its quick action, players will need to study their cards as they attempt to beat the dealer to earn a payout. All major casino operators offer blackjack, and there are a handful of different variations offered based on the casino.
Online Roulette
It doesn't get much easier when it comes to online gambling than roulette. Among the most popular and oldest of all casino games, American roulette involves a spinning wheel with slots numbered 1-36, 0 and 00. A ball is spun in the opposite direction of the wheel, and gamblers choose with number or range of numbers (with varying odds) the ball will land on.
There aren't too many different variations that bettors will find at online casinos, though French roulette has better odds because there is no 00. Just make sure you're aware of the different types of bets you can make on the board and read a strategy guide, as the even-money bets are the best ones long-term.
Live Dealer
For bettors looking for the live interaction that commercial casinos offer, but do not want to travel to one, live dealer games offer a way forward. Bettors can interact with actual human dealers with real physical cards in a virtual setting. Not all states with legal online casino games have live casinos, and even in those that do there can be great variance between operators.
Given how the COVID-19 pandemic changed how Americans worked and gambled, live casinos should only become more prominent in the online casino community of Illinois. It's not offered everywhere and with all games, so you'll need to check with the online casinos you're considering.
Other Online Casino Games
There are dozens of other casino games to consider, including but not limited to keno, baccarat, scratch cards and craps. Online casino games will differ from spot to spot, and some casino sites will offer their own unique games. Before choosing an online casino, check out all the different casino games they provide.
Commercial Casinos in Illinois
There are ten different land-based casinos in Illinois scattered throughout the state. Though they all range in terms of size and popularity, they all offer the basics.
Rivers Casino Des Plaines
The most popular of the land-based casinos in Illinois, Rivers Casino in Des Plaines offers the largest variety of gaming, entertainment and dining of any in the state. It has also partnered with hotels in the city that provide transportation to and from the casino. It has plans to expand by 78,000 square feet in 2022.
Grand Victoria Casino Elgin
The Grand Victoria Casino in Elgin is a riverboat casino on the Fox River that features a full-scale casino, sports betting options through William Hill and four different restaurants onboard.
Hollywood Casino and Hotel Joliet
The Hollywood Casino and Hotel in Joliet offers a full-scale casino and sportsbook, four different dining options and hotel packages that allow for bettors to get everything they need all in one Illinois casino.
Harrah's Metropolis Casino and Hotel
Harrah's Metropolis Casino and Hotel is part of Caesar's Entertainment, offering a full-scale casino and lodging options. The Illinois casino also offers restaurants to give bettors everything they need in one spot.
Hollywood Casino Aurora
The Hollywood Casino in Aurora is one of the most lively of the casinos in Illinois, featuring full-scale live casino gaming, a sportsbook in connection with ESPN BET, two restaurants, a VIP lounge and live music.
Argosy Casino Alton
Owned by Penn National Gaming, the Argosy Casino in Alton is a riverboat casino that offers a full-scale casino, a sportsbook in connection with ESPN BET, two dining options and is just 25 minutes from St. Louis.
Bally's Quad Cities
Bally's Quad Cities is in Rock Island, Illinois, and features a full-scale casino, four restaurants and bars, a nightclub and lodging options.
Par-A-Dice Casino and Hotel
The Par-A-Dice Casino and Hotel is in Peoria, Illinois, and features a full-scale casino, multiple dining options and a hotel with multiple packages and options for bettors.
Casino Queen
The Casino Queen Hotel is in East St. Louis, Illinois, and features a full-scale casino as well as lodging options.
Of the listed Illinois casinos, Rivers offers an online gambling website that features sports betting. Hollywood Casino and Argosy Casino offer online sports betting through the ESPN BET website and mobile application.
Harrah's Joliet
Harrah's Joliet features slots, video poker and table games, as well as a 200 room hotel and several dining options. As you may have guessed, it's in Joliet, Illinois, right on the Des Plains River, and claims to be the best casino in the Chicagoland area.
Chicago-Area Casinos
The Chicago Casino Project, headed by Mayor Lori Lightfoot, is an effort to bring a casino to the downtown area. Lightfoot's team reached out to several different casino operators, including two based in Las Vegas, to gauge interest in bringing a casino to the Windy City. There are currently no casinos in downtown Chicago, but that is about to change.
In June of 2023, the Illinois Gaming Board made a preliminary determination to allow Bally's Corp. to run a $1.7 billion Chicago casino resort. The decision clears the way for Bally's to operate a temporary casino once it secures a license.
In the meantime, casino goers can play at a few other casinos operating a reasonable distance from downtown. These include:
📍 Rivers Casino Des Plaines (35-minute drive and just minutes from O'Hare International Airport)
📍 Horseshoe Hammond Casino (25-minute drive)
📍 Ameristar Casino East Chicago (30-minute drive)
We have you covered for Chicago sportsbooks as well.
What Legal Gambling Options in Illinois Are Available Now?
There is a myriad of betting options that are legal in the state. These options include the lottery, horse racing and in-house casino gaming. Illinois sports betting was recently made legal, and live! All vendors or operators are legally licensed and operated and feature hundreds of different games.
If bettors choose to gamble online in Illinois, the same legality applies with sports betting websites and Illinois betting apps. Users will simply need to provide proof that they are 21 or older and that they are currently located in Illinois for access to the online sportsbooks.
Horse racing betting can be done in-person or through betting sites such as TVG and Twin Spires.
Can I Visit Offshore Online Casinos?
Bettors can visit and use offshore online casino sites, but we don't recommend them for a host of reasons, including the fact that they are not licensed or regulated by the state of Illinois. That means players do not have the same protections as they do with legal Illinois sites. Also, payout times can lag significantly and usually come in the form of a wire transfer rather than being deposited directly into a bank account. Sometimes offshore casinos will limit the amount of money someone can withdraw at a time or make it difficult to take out money altogether. Since it's not regulated, users are on their own if something goes wrong. We urge players to think twice before considering offshore sites.
The History Of Gambling In Illinois
Illinois has a fond liking to all things betting, or wagering! The state was the first in the U.S. to institute a state lottery, first launching in 1975 that continues today. Illinois casinos opened for business in 1991 with the debut of the Argosy Casino in Alton under the Riverboat Gambling Act, which was passed in 1990. Illinois now boasts nine different legal casinos with table games, poker rooms, horse racing and more. In June 2019 ,legal sports betting in Illinois was signed into law, with the first in-person bet occurring on March 9, 2020. Online sports betting in Illinois launched in June 2020.
Responsible Gambling
The Illinois Gaming Board takes responsible gambling seriously. The board's website has a specific tab labeled "Help for Problem Gamblers" that offers resources available for those in need of help. It includes information on the Self-Exclusion Program and Problem Gambling Registry. The page also offers a FAQ page for problem gamblers and several different phone numbers for them to access and call.
Online Casinos Illinois FAQ
No, online casinos are currently not legal in Illinois. There is hope that the state is moving toward laws that would regulate and legalize them, but as of now no laws have been passed. You can play casino games through sites and apps, but not for real money at this time.
Yes, you can wager online in Illinois with sweepstakes casinos and online lottery. If you enjoy watching sports, that opens you up to online sports gambling, betting on horse racing, and Daily Fantasy Sports, which are all currently legal in Illinois today.
Illinois State Sen. Chrisina Castro sponsored a bill to legalize online casinos in February 2023. However, there is currently no clear timeline on when online casinos will be legal in Illinois
It's difficult to know which casinos will get an online license if and when they are made legal. A likely bet is that those casinos that also have sports betting would get the first chance to obtain a legal license in Illinois.
Online casinos will know your location based on a geolocator that you will need to install on your computer. For mobile devices in Illinois, you will need to give the application access to your location so the casino can verify you are in Illinois.
Illinois lottery features at least two drawings a day of three games, as well as Powerball and Mega Millions. Additionally, there are scratch tickets available, and over a dozen Fast Play games you can play on your phone in Illinois.
Offers to gamble in Illinois online are either from illegal offshore sites and should be avoided or from a sweepstakes-style online casino, which is completely legal and allows users to win prizes in games of chance but simulates real casino action.
Yes, all winnings that bettors receive at Illinois online casinos is considered income and therefore must be declared as such. There are no exceptions to this rule, no matter how small or large the amount. Check out our tax calculator to find out what you will pay.
Author
Mark Strotman is a veteran sports journalist who has covered the Chicago Bulls and the NBA for NBC Sports Chicago for about 8 years. His work has also appeared on ESPN.com, FoxSports.com, The Chicago Tribune, Yahoo Sports and NBC Sports. He covered the NBA Playoffs in 2013, 2014, 2015 and 2017 as well as Team USA Basketball in 2014 and 2016. He has also covered high school football and was nominated for a Midwest Emmy in 2016 for his work on a documentary featuring local Chicago product and NFL prospect Miles Boykin.